Finding an event space in Hong Kong is really —a tough job. First, it has to be accessible, especially when you invite reporters and KOLs. You don't want the venue to be half empty by hiring a place in the middle of nowhere. On the other hand, it is key for the venue to be well equipped. If you plan to hold an international video press conference or seminar, it will be very embarrassing if the connection lags or even disconnects for using a slow network. Of course, whether the venue can flexibly meet a wide range of scenarios is key to selecting an event space. The editor has recently joined a campaign event of a skincare brand held in a coworking space situated in Tsim Sha Tsui called ATLASPACE. It is a highly recommended venue for events as you have over 4,000 sq. ft. space fully furnished to facilitate your various needs!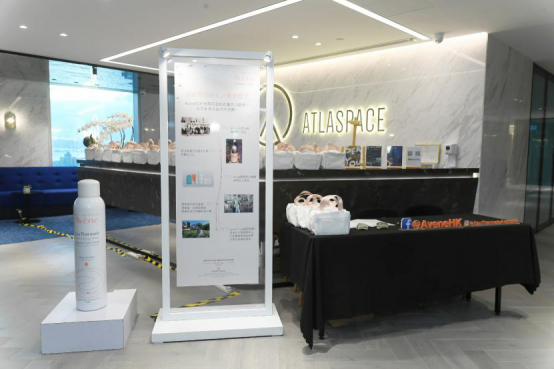 Geographically, ATLASPACE is located in Harbour City, Tsim Sha Tsui. Its proximity to the MTR (Tsim Sha Tsui Station and Austin Station) and High Speed Rail West Kowloon Station (10 mins walk) makes ATLASPACE one of the most accessible venues for both Hongkongers and visitors from the Mainland.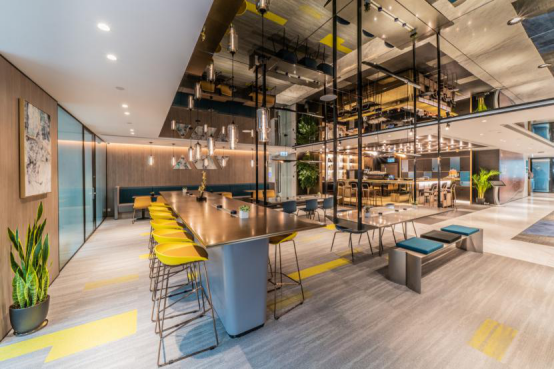 Glancing at the address, my first impression was that it's just another conference area in a traditional office. In fact, it is a modern coworking space after all. Once I've arrived there, it seems to me I've entered a lobby lounge of a five-star hotel by mistake. You'd never think that it is where people work if you are not told beforehand. I couldn't hold back from taking a selfie before entering!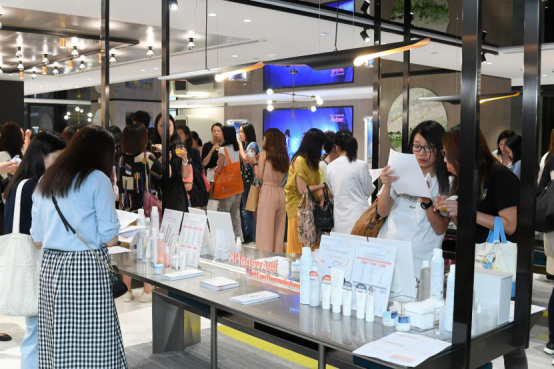 The floor area available is over 4,000 sq. ft. and can hold at most 200 persons. The aforesaid brand has invited VIPs to join the promotion campaign. As there would be some on-site purchase discounts, it is expected that many invitees would show up. According to the host's PR, there are around 140 participants. Yet, I do not find it crowded as the environment is very spacious. There are also display counters offered by the venue so the organiser can save the effort sorting out themselves.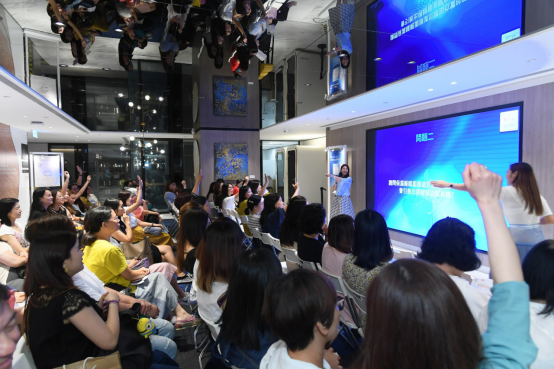 The facilities offered by ATLASPACE are holistic. Fundamental equipment such as projector, LED screen, wireless microphones and Audio system are of excellent quality and has given all participants a very pleasant audio-visual experience. Furthermore, the venue is also equipped with enterprise-class high-speed internet, certified firewall and unlimited power supply. To ensure the operation of event is foolproof, there is an IT team at standby around-the-clock.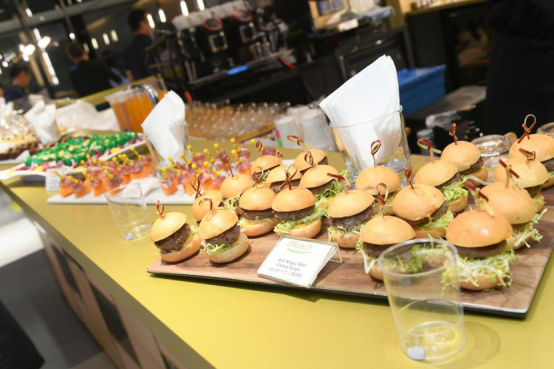 Surprisingly, there is also a Lounge Bar so that there is no difference from holding the event in a hotel. The decor is very chill and stylish and I've seen many ladies spending much time taking pictures as mementos!
Tel: 3921 5555
Address: 16/F, Sun Life Tower, The Gateway, Harbour City, Tsim Sha Tsui, Kowloon, Hong Kong
Website: atlaspace.com.hk