Hong Kong has long been known globally for its soaring rents – even the smallest commercial spaces are hardly affordable. In recent years, the market has witnessed a number of small-scale startups and medium-sized enterprises resorting to shared offices. The vast networking opportunities, novel office amenities, and flexible leases justify the rapid emergence of the sector. The editor had the privilege to visit one of the rising and prominent shared offices in Hong Kong – ATLASPACE.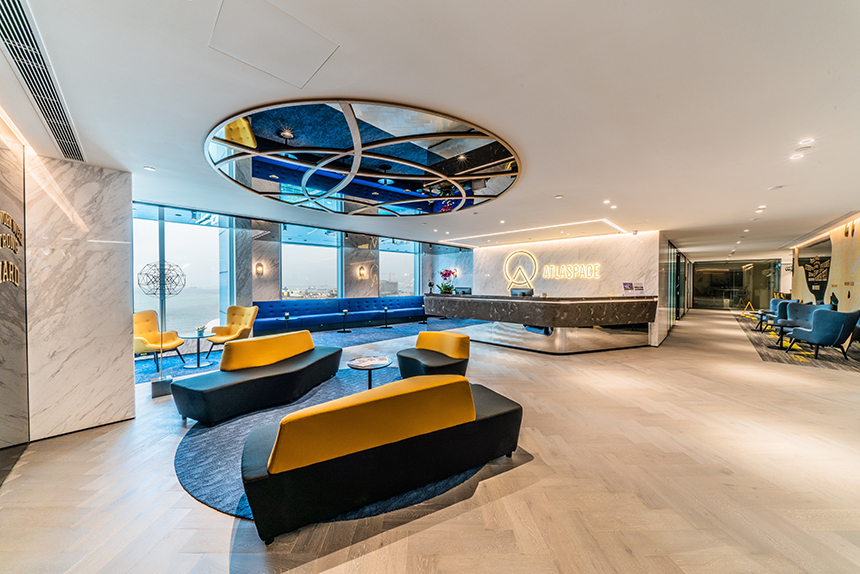 Convenient transportation network
Located at the heart of Kowloon's Central Business District – Tsim Sha Tsui, ATLASPACE owns a huge geographical advantage. An extensive and convenient transportation network is a catalyst for the expansion of business. ATLASPACE is only 10 minutes away from the West Kowloon Station where the current and potential tenants can easily access the Guangzhou-Shenzhen-Hong Kong Express Rail Link. It allows a more efficient influx and exchange of professionals from mainland China to Hong Kong and even to other foreign markets. ATLASPACE is also proximal to the MTR and ferry. The Tsim Sha Tsui and Tsim Sha Tsui East MTR Station is a short 5-minute walk from the workspace. If you want to glimpse the "pearl of the orient" after work, there is no better choice than the Star Ferry which takes you to either Central or Wan Chai. It is also five minutes away from ATLASPACE.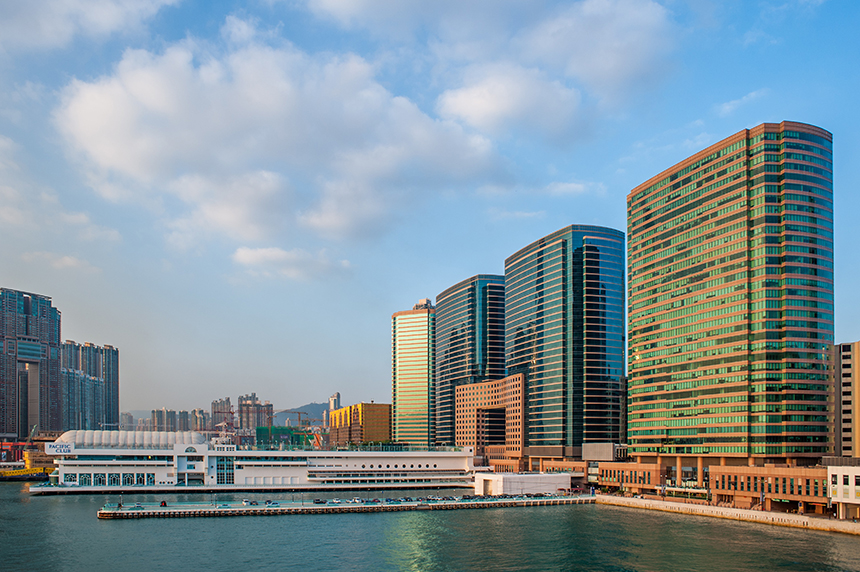 Superb scenery, extreme luxury
For the private serviced office, clients can select between harbour view and city view suites. Imagine working with the stunning panoramic Victoria Harbour scenery every day, I am sure it brightens up your day.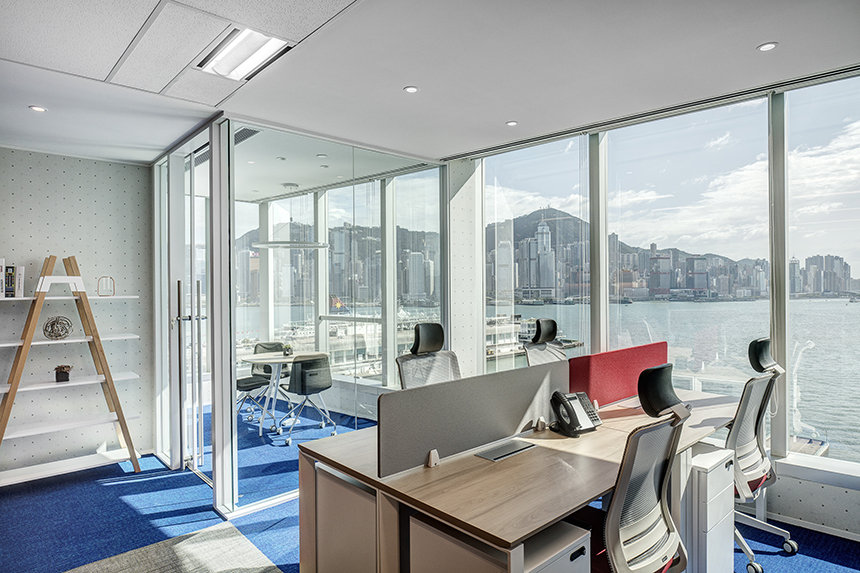 Technical difficulties? No worries!
In order to maximize client's working efficiency, ATLASPACE is equipped with certified firewall, corporate-grade WiFi internet, not to mention the unlimited battery supply. If you unfortunately bump into any IT difficulties, do not panic! A professional IT team is present 24/7 to offer technical support and respond to your queries.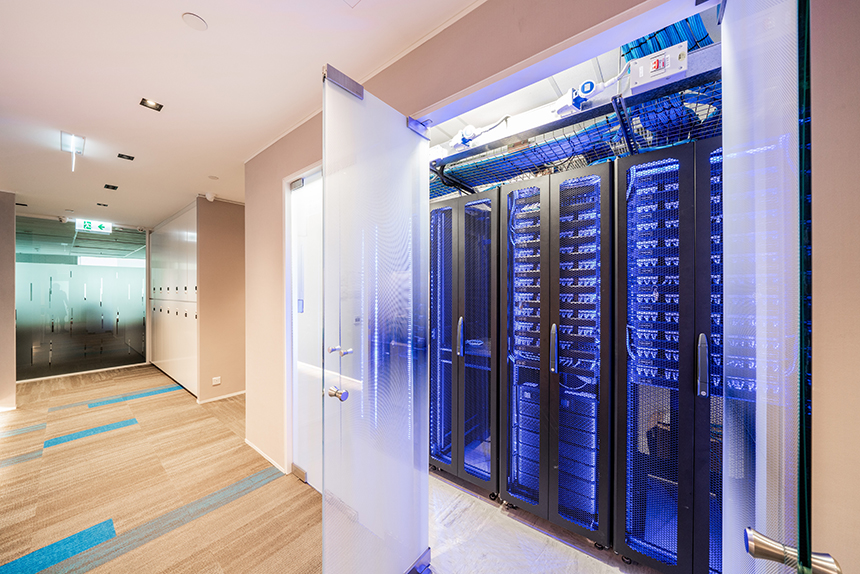 High-quality furniture, no back pain for sure.
The quality of furniture is another highlight of ATLASPACE. Every office in ATLASPACE comes with a full range of premium furniture and the majority of them are ergonomic and height-adjustable. Having tested the furniture, I can assure you how keen ATLASPACE is to ensure the physical well-being of their clients and providing a comfortable office experience.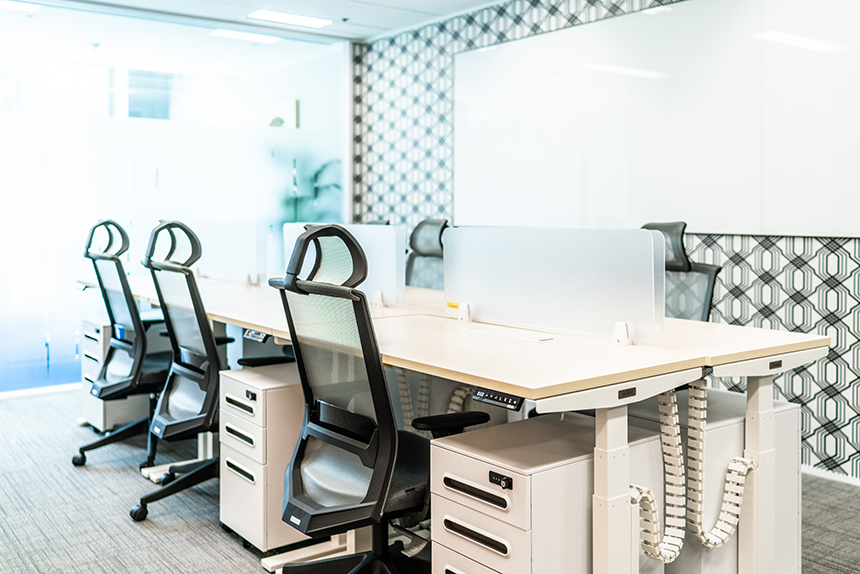 Mini Getaway
Need a break from hectic work? Stop by the lounge bar at any time. ATLASPACE's professional barista serves diverse handcrafted beverages from fresh-brewed classic Americano to refreshing tropical smoothies. The barista also designs a creative drink for the weekly community event where ATLASPACE tenants can interact and network with each other. If Popcorn Latte or Vanilla Thai Milk Tea sounds appealing to you, this is the right place to be in.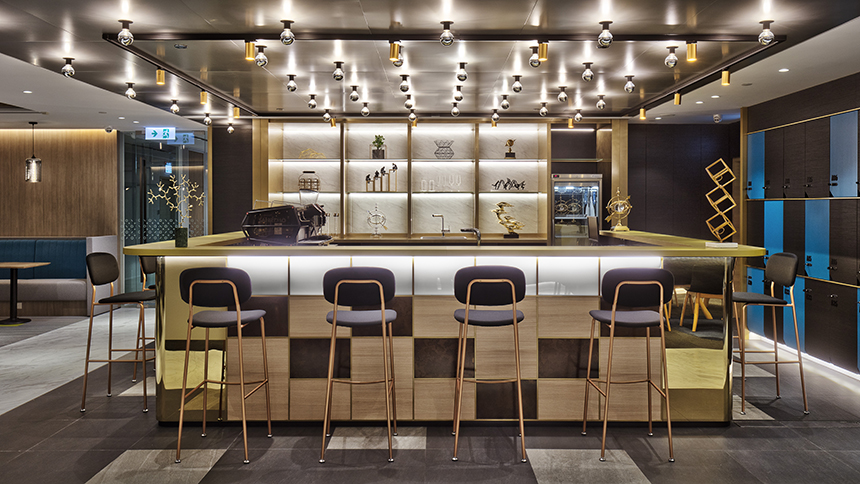 Other than the rejuvenating drinks, you could also alleviate stress by meditating in the MAGICHUB where you could enjoy a free 30-minute massage.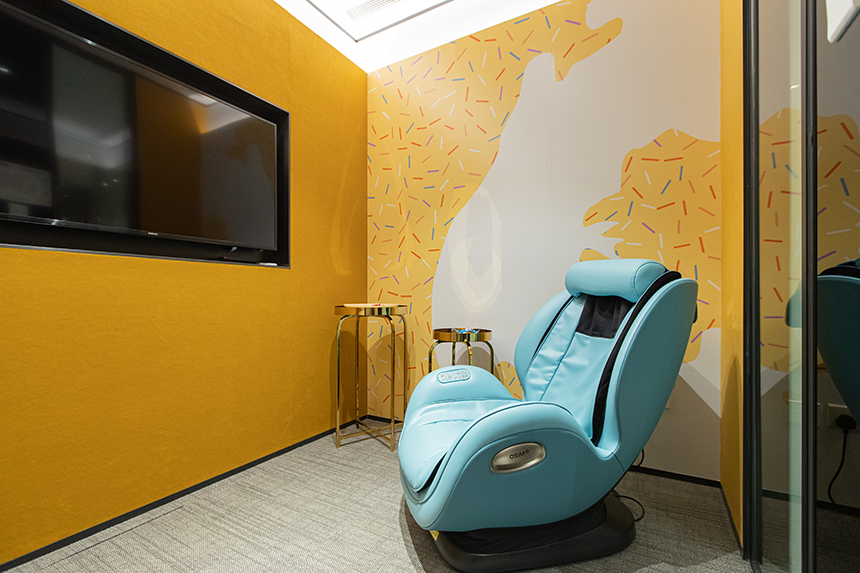 Voyaging with ATLASPACE
Due to their convenient access to a variety of sea transportations, the interior design of ATLASPACE was inspired by a cruise ship. Walking inside ATLASPACE is almost as if you are navigating a massive cruise ship. Besides the interior design, there are other sea elements encapsulated in the workspace. The meeting rooms of ATLASPACE were named after the five major oceans of the world while the carpets of the corridors are presented in ocean blue colour. These unapparent yet intentional components truly exhibit the radiance of the sea and encourage people to embark on a voyage with ATLASPACE.
Tel: 3921 5555
Address: 16/F, Tower 5, The Gateway, Harbour City, Tsim Sha Tsui, Kowloon, Hong Kong
Website: https://bit.ly/ATLASoffices